Let me start this review by saying I am ashamed of myself for waiting so long to give this place a try. You voted for it (mail-ins not accepted) and after a few months I am giving you my review of The Starlite Room.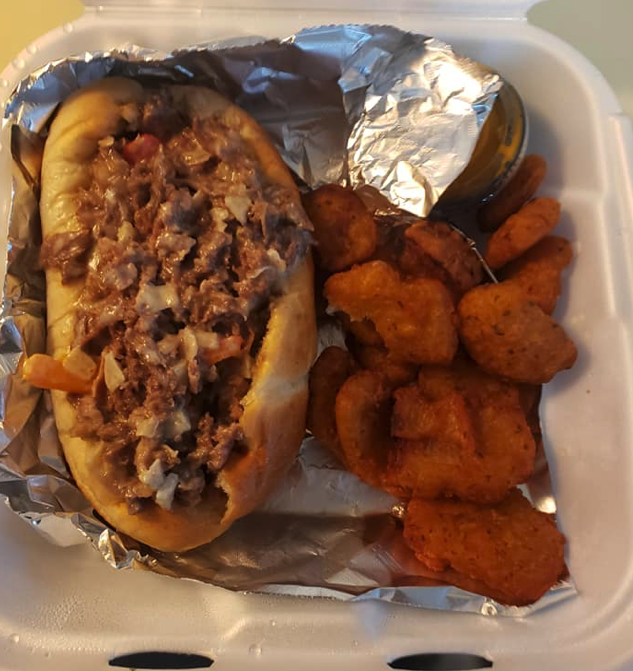 Right off the bat I knew I would like the place. They offer online ordering and in my opinion everyone should offer it. I can stare at the menu for hours customize my meal and I don't have to sound like a tool on the phone.
So now down to business. My meal tonight was the philly cheese steak peppers and onions with a side of onion petals. So my first thoughts when opening the container was maybe I should have got two. Oh how WRONG I was. This thing was packed full and the roll was not split at the bottom. You would have thought Snoop Dogg rolled it.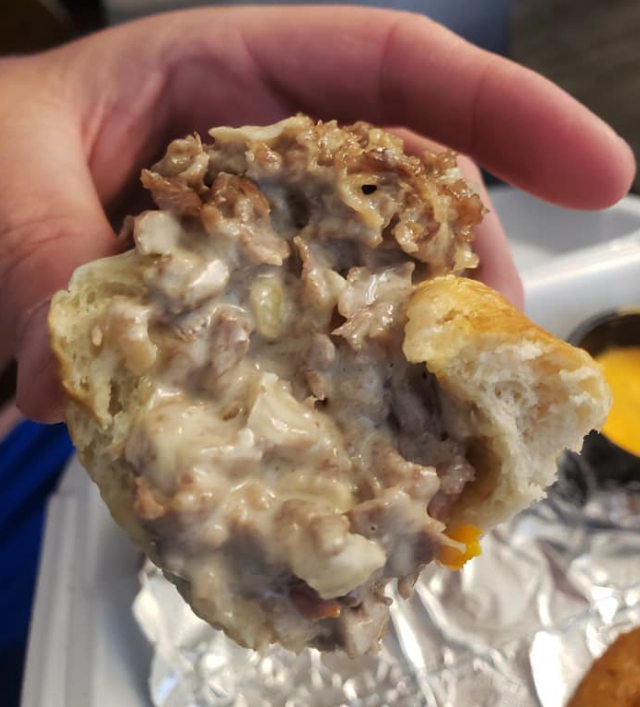 The roll itself was nice and soft the onion and pepper ratio was perfect. Everything was chopped up so no big chunks. I had to take the 1/2 eaten picture to show you how stuffed it was and then how much cheese. You knew you were eating a cheese steak. Also this slowmo just realized he didn't even put any condiments on it. I am usually a ketchup on my philly guy but I think it would have ruined the flavor.
The onion petals were good the batter/coating was thicker which was good and I recommend the boom boom sauce for dipping. I am going to say at this point it was the best cheese steak I have had in a long time.
If you made it this far I also had the pleasure of trying their mac & cheese. What you see was just a side order. I do not think there is another like it in the area. It has almost an afredo taste to it definitely unique and delicious.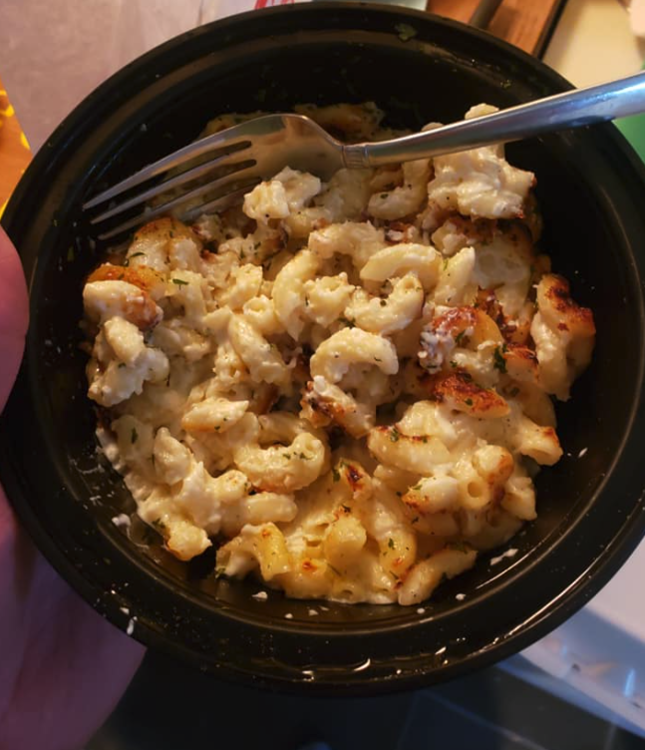 Finally I also got to try the Starlite burger it had a good char grilled flavor to it very good. The owner of said mac & cheese and burger said it was something they would order again. That compliment almost out weighs this Fat Guys approval of The Starlite Room.
To learn more, check out their website here.