This review is definitely way out of my norm see I am not a big spaghetti guy.
My pasta generally comes stuffed with cheese or meat. I am the type of guy who likes the dried out wedding reception rigatoni. So when a coworker offered up Wendys or $5.00 spaghetti lunch from The Sauce Boss. Yep you can guess by the pics where I went.
So what you get is two pretty good size meatballs A very generous portion of spaghetti. Heres a first – I weighed it for sh!ts and giggles and it comes in at 1.8lbs. Sauce was good it was thick not runny and coated the noodles. No chunks of the devils dingleberry (tomatoes). The meatballs are good but interesting. The first time I ever had them they tasted like two completely different meatballs the difference being texture and sausage. Same thing this time around. Its not a bad thing they are both very good. This was my lunch and dinner on Wednesday for $5.00 you can't beat that.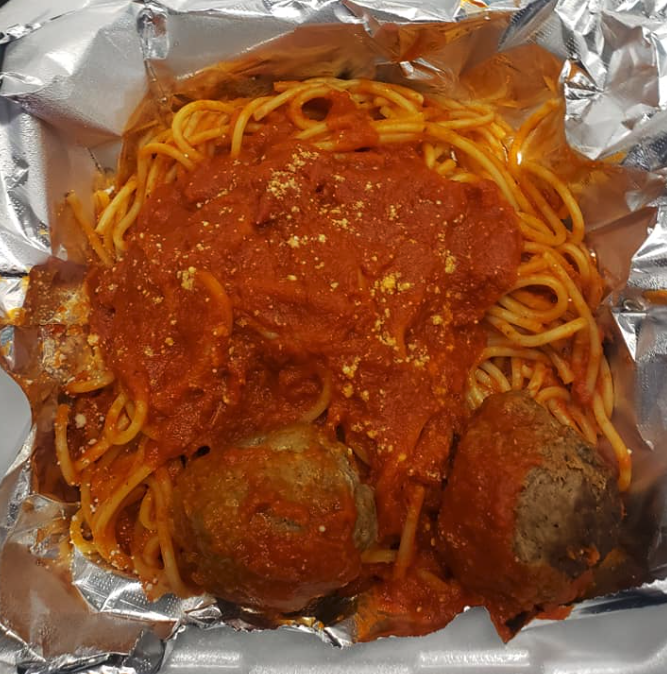 I also tried the cheese garlic bread. You basically get a large sub roll cut down into smaller slices. It was pretty tasty and even though it looks a little dark around the edges it was done perfect for my liking. I would go back just for this garlic bread.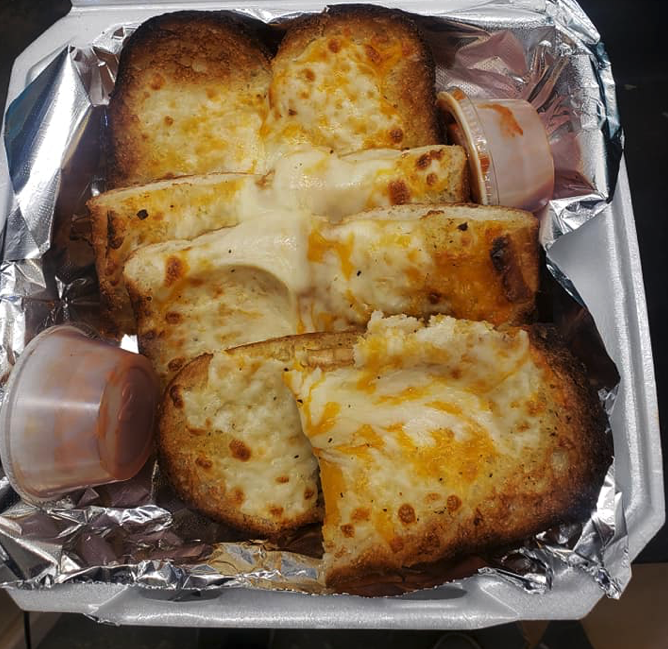 They also have a variety of other pasta dishes and subs. I recommend goving them a try. I know I will be going back to try some more.
The Sauce Boss is ragazzo grasso approvato.
Check them out on Facebook by clicking here.